Is it Time to Renegotiate the 1951 Refugee Convention?
25 Nov 2015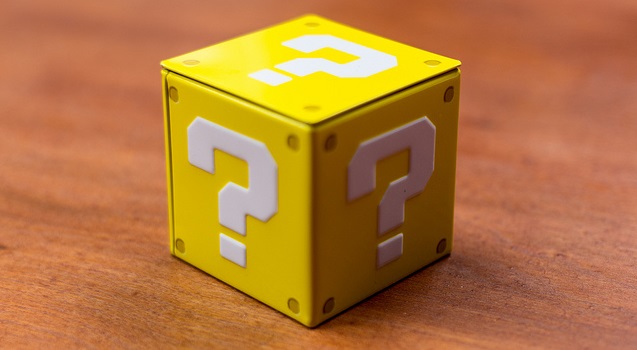 Expert Panel-Fellows of the AIIA

Hilary Charlesworth FAIIA-Professor, ANU; Director of Centre for International Governance and Justice
Jocelyn Chey AM FAIIA-Visiting Professor, University of Sydney; former Consul-General in Hong Kong
James Cotton FAIIA-Emeritus Professor at the University of NSW
Rawdon Dalrymple AO FAIIA-Former Visiting Professor, University of Sydney; Chairman of ASEAN Focus Group Ltd
Graeme Dobell FAIIA-Journalist Fellow, Australian Strategic Policy Institute
Erika Feller FAIIA-Former UNHCR Assistant High Commissioner for Protection
Janet Hunt FAIIA-Former Head of the Australian Council for Overseas Aid
James Ingram AO FAIIA-Former Diplomat and Head of the UN World Food Program
John McCarthy AO FAIIA-Former Ambassador to Japan, Indonesia, the United States, Thailand, Mexico and Vietnam
Geoffrey Miller AO FAIIA-Former Australian Ambassador to Japan; former Director-General of the Office of National Assessments
Robert O'Neill FAIIA– Former Chichele Professor of the History of War, Oxford University
Garry Woodard FAIIA-Former Diplomat and Senior Fellow, University of Melbourne
Richard Woolcott AC FAIIA-Former Secretary of the Department of Foreign Affairs and Trade
Samina Yasmeen AM FAIIA-Professor of Political Science and International Relations, University of Western Australia
---
Question:
Is it Time to Renegotiate the 1951 Refugee Convention?
| | |
| --- | --- |
| James Ingram AO FAIIA | Unquestionably. It has become increasingly apparent in recent years that the Refugee Convention needs fundamental revision. Australia, for good reasons in my view, has been one of a number of states in breach of the Convention though naturally denying that this is the case. The Europeans who have resisted revision now find themselves in a similar situation. The Convention and its 1967 Protocol was largely a response to the consequences of Nazi Jewish policy and European post-war refugee flows, for example from Hungary in 1956/57. The current European crisis is the likely forerunner of ever-increasing flows from West Asia and Africa. |
| | |
| --- | --- |
| Janet Hunt FAIIA | There is no need to renegotiate the Refugee Convention – and to even consider opening it up at this time would be highly undesirable. It is a very flexible and enduring Convention that has dealt with many major crises for over 60 years and there is no reason that it can't be the basis for dealing with the current refugee flows, large as they are. Of course, how states interpret and comply with it is a major concern and more countries (including those that are now Middle Income Countries) could probably do more to become resettlement countries. But in the current situation, what is urgently required is an agreed, safe mechanism to enable Syrian (and other) refugees to move to where they can be safe. Providing the necessary a levels of aid for those running the camps could also mean that fewer move across European borders. Those who argue that state sovereignty and border control must take precedence over human safety and human rights put the rights of states above the rights of human beings in need of protection.. This is not a view I share. This is NOT to deny that states have legitimate rights to check those entering their country from a security perspective. In the current environment they have to do this. But let's remember that the refugees seeking protection are fleeing terror themselves. |
| | |
| --- | --- |
| John McCarthy AO FAIIA | Yes. It is time to look again at building on the 1951 Convention, however not entirely renegotiating it for fear of eroding what we have. The need for change results from a number of refugee and displaced persons crises in recent decades, of which the current Syrian crisis is possibly the most prominent. The recent attacks in Paris are not necessarily a particular factor. These attacks will further stimulate anti-immigration sentiments in Europe but it is not clear how it will impact on sentiments re the Convention but if they do it will be indirectly and possibly negatively. There should be no misunderstanding about just how hard reworking or building on the Refugee Convention could be. In some respects it may be even tougher than acting on climate change. |
| | |
| --- | --- |
| Erika Feller FAIIA | Much has been made of the so-called inadequacies of the Convention when it comes to modern displacement challenges. I suggest such criticism comes mostly from those who have never read it. The Convention in itself is not the problem. Its foundational principles continue to be of direct and abiding relevance and importance. I would challenge anyone to contest the relevance of provisions which prevent persecuted persons being returned to life threatening situations, which prescribe minimum standards of treatment to those who have fled such situations, and which stipulate the non discriminatory application of the Convention protections. The Convention was not drafted as a migration control treaty and cannot be held to account for failures in this regard. Laxity in proper implementation, including when it comes to exclusion from refugee status, is also not a failure of the Convention, but more so of those tasked to give it effect. It is not what is in the Convention that is the problem, given not least its many qualifying provisions and exclusions. It is what is not in it that increasingly needs to be addressed. One important gap is the absence of parameters for determining or apportioning burden and responsibility sharing for the millions of refugees and displaced persons with which the world is currently having to cope. |
[really_simple_share]
---
Past Questions
October 6, 2015
Should Australia Seek a Seat on the United Nations Security Council in 2029?
September 16, 2015
Will a New Prime Minister Affect Australia Internationally?
February 24, 2015
Can Australia and Indonesia be Good Friends?
October 26, 2014
Can Australia Remain a Top 20 Nation?
September 17, 2014
Should Australia Deploy Troops to Iraq?
September 9, 2014
Should Australia have Closer Relations with NATO?
July 25, 2014
Are Expectations of Australia's International Influence Unrealistic?
July 1, 2014
Is Australia Powerless to Help its Citizens Abroad?
June 23, 2014
What are Australia's Responsibilities in Iraq?
June 10, 2014
Is China Destabilising Asia?
May 9, 2014
Is the US a Dangerous Ally for Australia?
April 28, 2014
Did you find Bob Carr's 'Diary of a Foreign Minister' enlightening?
April 14, 2014
Is Australia's economic diplomacy succeeding?
April 04, 2014
Is Japan Australia's best friend in Asia?
March 24, 2014
Three years on, has enough been done on Syria?